Great Reasons To Add A Garage Ceiling Fan To Your Garage
Garage fans are a great way to keep your garage cool and reduce the need for air conditioning on hot days. They can also help you save money in the long run by reducing your energy costs.
The only downside is that you have to install them yourself if you don't have an electrician in your family or circle of friends. So how do you go about it? We are here to help!
Why Do You Need A Garage Ceiling Fan?
With all the things used for your garage, it's essential to keep it cool and ventilated. A garage ceiling fan is a great way to do that because it can be installed quickly with minimal effort and provide robust air circulation throughout your entire space.
Garages are traditionally built without windows, making them naturally hot in the summer and dark and stuffy during all four seasons.
While you may have an overhead light or two inside your garage, there is usually nothing else illuminating the workspace or helping with airflow or cooling down after a long day of work on projects around the house.
A garage ceiling fan will help you solve all three problems at once!
Garage purposes
Many people use their garages for storage purposes—for example: storing tools like saws, hammers, and other construction equipment; storing sports equipment like bikes; keeping household items like lawnmowers out of sight but within reach when needed; etcetera.
In addition to working on these items regularly throughout each year (and sometimes even more than once per year), many homeowners also plan on using their garages as workshops where they can build things from scratch—like furniture pieces or home improvements/decorations!
And since many people spend hours upon hours inside their garages tinkering away at different projects over time, having access to fresh air via an exhaust fan could come in handy here too!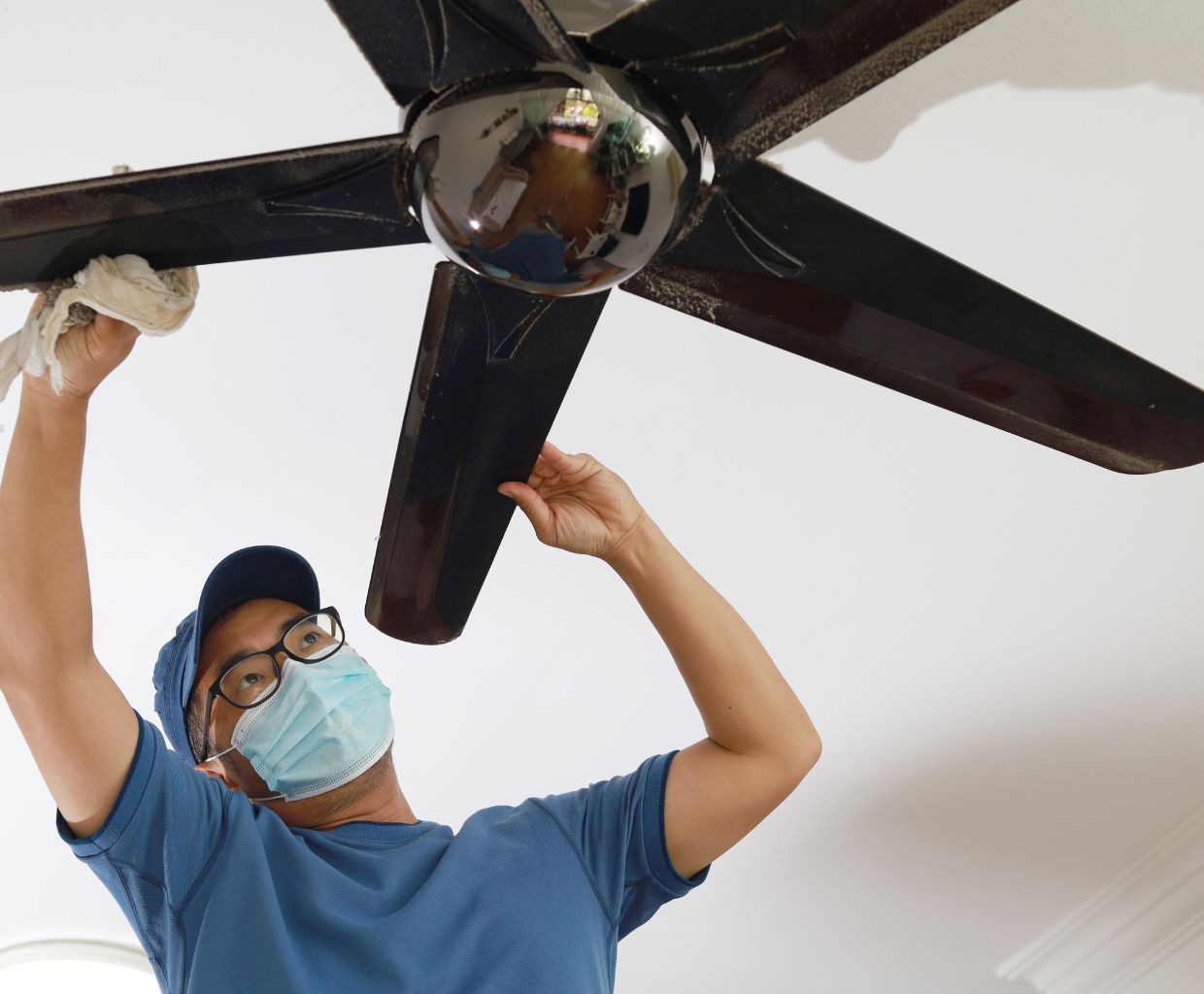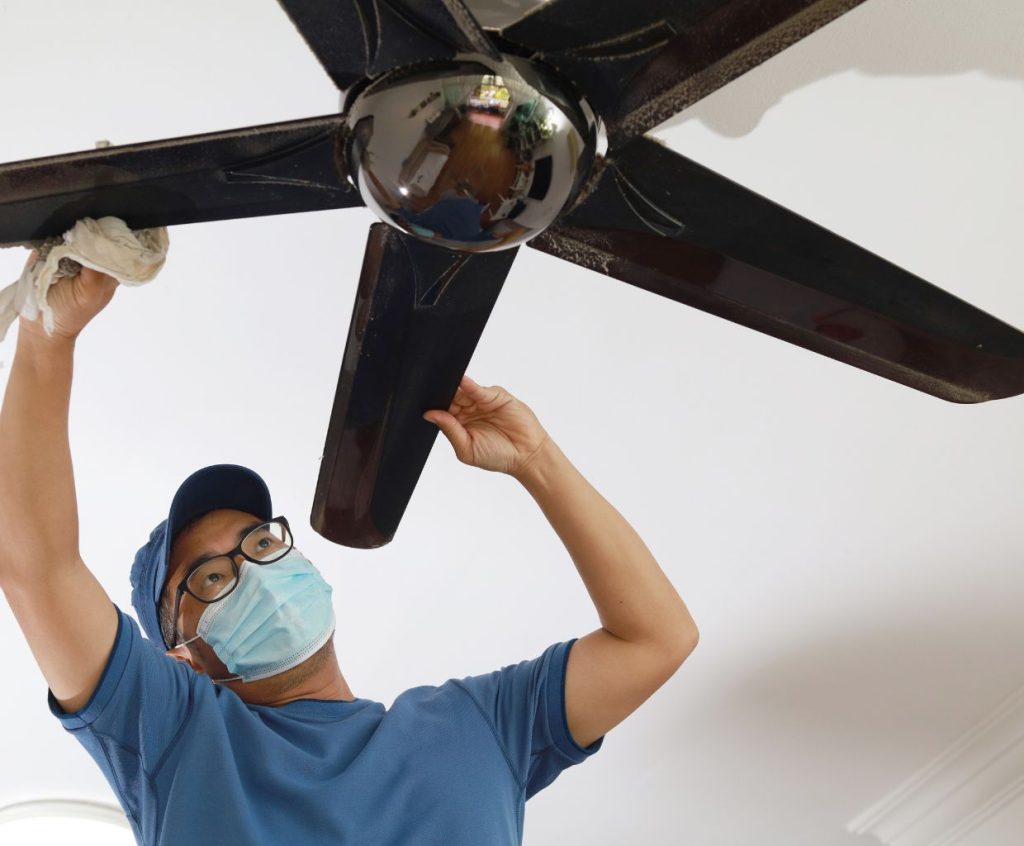 Where Should You Install Your Ceiling Fans For Your Garage
If you're looking for a way to improve the air circulation in your garage, installing ceiling fans is a great choice. They're easy to install, and you can use them to cool down the entire space.
You only need to find the best location where they can fit and work well.
How to install a ceiling fan in your garage?
We've listed down a few tips on how to install a ceiling fan in your garage:
-Choose a location where the ceiling is high enough to accommodate the fan's height. If you have an extra-tall garage, consider installing a large ceiling fan with more than one blade.
-Consider installing fans near doors or windows that don't open, so they can help circulate fresh air inside your space. -Make sure there is enough clearance above the ceiling to install a ceiling fan. You should also ensure that your garage has no low-hanging pipes or ducts that may get hit by the blades.
-The best place to install a ceiling fan in your garage is above your workbench. This helps with airflow and allows you to keep things cool while you work on projects.
The Best Ceiling Fans For Garages
A garage ceiling fan is a great way to ventilate your garage and keep it cool. It can be used in any small to medium-sized space and is easy to install. There are many different types of garage fans, so you must choose wisely based on the size and shape of your garage.
Here are some of the best ceiling fans for garages:
Ceiling Fan with Light Kit
This is one of the most popular options because it offers both a fan and light. It's also a good choice if you have a garage wiring system that can power this type of ceiling fan.
Ceiling Fan With Remote Control
These fans allow you to adjust their settings from anywhere in the room. You can turn them on and off remotely, change their speed level, or adjust the direction they spin.
Blade Length
Choose a fan with blades that are the right size for your garage. You'll want to avoid fans with tiny blades that don't move much air, as they're not very effective in larger rooms.
How Many Fans Should You Have For Your Garage?
Regarding garage ceiling fans, you should consider a few factors before purchasing.
One of the most important things to consider is how many fans you have in your garage and what kind of space they take up. Garage ceiling fans come in all shapes and sizes, but if you're planning on having more than one fan installed, then it's ideal that they work together as a system.
The easiest way for this system to function is if each fan has its switch so that another will go with it when one turns on or off. This isn't always possible because sometimes one switch turns off when another turns on; however, there are other ways around this problem (see below).
Another thing I would suggest before purchasing any ceiling fan is looking at what kind of light bulb sizes would be needed before buying any fixtures like these so that I can help guide my clients toward finding something else, if necessary!
No products found.
Top Brands of Garage Ceiling Fans
Here we select the top brands of ceiling fans for the garage, along with some features and benefits of each type. This information can help you decide which is best for your needs.
Hunter
Hunter is a brand that has been around since 1883 and can produce fans of all sizes and shapes. They offer an array of designs, including contemporary, traditional, rustic, and modern styles.
Has been manufacturing ceiling fans for more than three decades. The company produces more than 25 fans for kitchens, living rooms, bedrooms, and even bathrooms!
Luxaire
Luxaire offers various garage ceiling fans, from their "Signature Collection" to their "Premier Collection." They also make unique children's designs with fun characters like SpongeBob Squarepants or My Little Pony.
Fanimation
Fanimation specializes in producing large-scale art figuratively created by nature; they use glass leaves that are hand-blown or cast along with metal blades, making them perfect for any home decorating style! The company also makes other products, such as lamps which add extra beauty to your home!
No products found.
Minka Aire
Minka Aire creates elegant pieces that will fit perfectly into any space, whether an office building or a private residence.
They offer a wide range of products that can be customized to meet any specifications, making them the perfect choice for your home or business.
Conclusion
It is no mystery that every garage needs a ceiling fan, but where and how many? We hope this article has helped you understand the importance of installing a ceiling fan in your garage.
If not, please comment below, and we will be happy to discuss anything further with you. Happy shopping!