7 Best Nursery Ceiling Fans For Kids Room – #3 Is Really Beautiful
If you are searching for the best Nursery Ceiling Fans then here we research for many hours and analyze more than 100 top-rated brands' products then we find the best fan for baby rooms based on the top factors.
We found the top 7 Best Nursery Ceiling Fans In 2022 based on sufficient power to keep air circulating throughout the room, speed adjustability options so, you can customize how much air is suitable for the baby,  remote control features, and fan designs.
While searching for these ceiling fans we are looking for several features like kid's friendly styles, less noise, powerful motor, ease of installation, customer satisfaction with a product or not, product cost and value, fan design, and durability.
Apart from cooling, the Below listed fans give your room an amazing look they've come with several designs just you have to choose the best design according to your choice.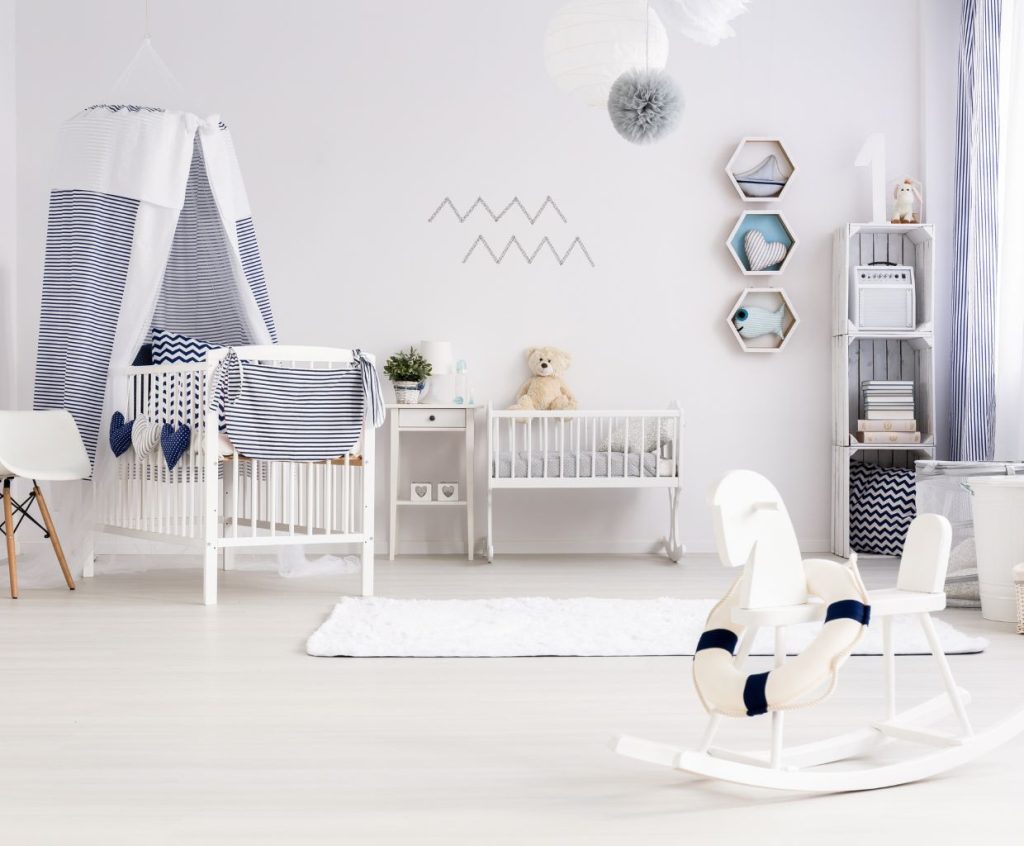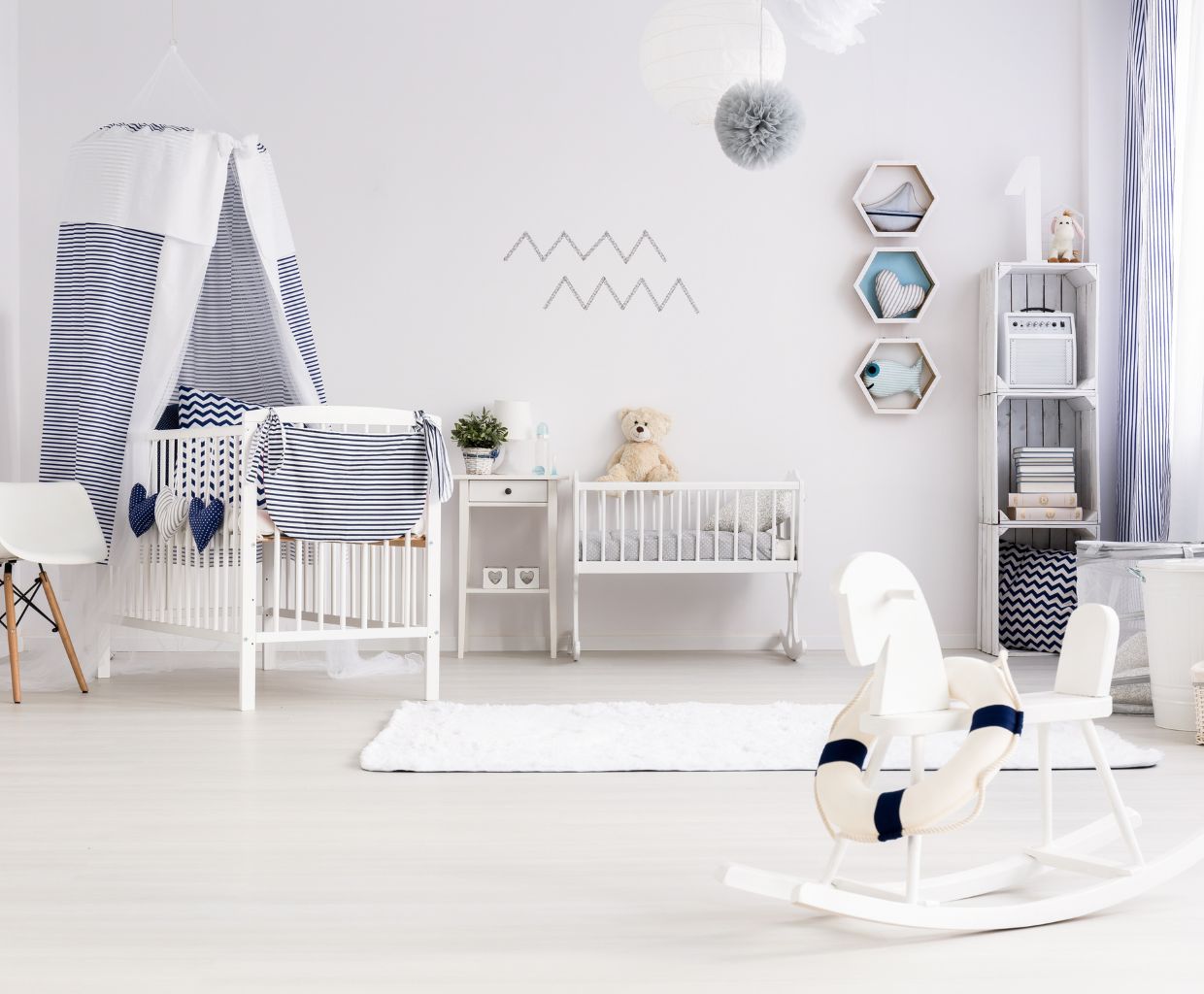 1. Westinghouse Lighting 7236600 Quince Indoor Ceiling Fan with Light
Westinghouse Quince Indoor Ceiling Fan comes with modern technology, that delivers a perfect cooling solution for small spaces. Their high-quality motor ensures energy-saving performance.
The ceiling fan has a sleek compact style and 18-degree blade pitch, Fan comes with Quince LED much light is effective for a small fan.
Ceiling fan integrated LED has opal frosted glass and coordinating beech blades that deliver long-lasting, efficient energy.
This ceiling fan is the best option for those people who want a simple design and high-performance Ceiling fan with light on a Budget this option is best for you because it has 24 inches LED blade 16 watts of integrated LED and a powerful motor.
Pros
ceiling fan perfect for cooling small rooms like 100 square feet (10 by 10 feet).
Best for kids or small bedroom
Ceiling fan High-quality motor offers powerful air and quiet performance.
The fan has an integrated LED that enhances overall efficiency with light.
The best part is a fan has a Lifetime warranty on the motor.
Cons
The fan did not come with a remote control feature.
2. Westinghouse Lighting 7223600 Roundabout Indoor Ceiling Fan with Light, 30 Inch, Brushed Nickel
Westinghouse Lighting Roundabout Indoor Ceiling Fan comes with multi-color reversible blades and white at the center. It is the best ceiling fan for small rooms.
Fan theme Perfectly designs for a kid's bedroom or small room and office. One of the best features of this ceiling fan is it comes with a high-quality motor that delivers powerful air circulation around the room.
Also, Read – Best alternatives to ceiling fans
The fan blades move very smoothly, Ceiling Fan is Designed with dimmable integrated LED technology for energy-efficient illumination this fan comes with a 16-watt dimmable LED light kit with opal frosted glass.
Pros
Roundabout LED ceiling fan
Sleek, brushed nickel finish
Reversible multi-color white blade
High-quality motor
Lifetime warranty on the motor.
Best for rooms up to 100 square feet
Cons
Ceiling fan installation instruction is not clear enough, which causes difficulty to set up the ceiling fan.
3. Fandian 36" Modern Smart Ceiling Fans with Light Bluetooth Speaker Music Player  
Fandian Smart Ceiling Fans come with a Bluetooth speaker and you can easily connect WIth speakers they produce great sound quality You can easily soothing tunes by smartphone APP.
It comes with 3 regular Light colors or you can easily change colors by remote, fan has Light and durable body material ABS or metal. And Lampshade materials are Acrylic or PVC.
Fandian Smart Ceiling Fans come with remote control features you can easily Perform these functions like Turn on/off the fan and light, change the fan speed to Low- Mid- High, Change led color to Cool- Neutral- Warm and it also has Timer function: 1/2/4/8  or automatic off.
Smart Ceiling Fan blades are positioned on top of and behind the light dome for an extra Subject of safety, you can Open fan blades when you need and sleek look.
Pros
Best look for your child's room
Support 3D surround sound music
Access with your smartphone
Tuck-away 15" blades
Customer Support available
Cons
The installation guide does not include Bluetooth portion.
4. Hunter Fan Company 52298 Discovery Ceiling Fan, 48, Brushed Nickel
Hunter Fan Company Ceiling Fan comes with a  space design it looks very beautiful and attractive when you turn off all the lights and Switch on the fan with integrated led it looks so beautiful your kids feel like it's really in space.
The ceiling fan comes with 5 reversible Black/Moon and Stars blades LED light features as well an Earth globe design on the glass bowl And brushed nickel finish added a traditional touch of style.
Hunter's WhisperWind motor technology delivers a powerful air movement with whisper-quiet performance.
This fan has Reversible motor Technology features that allow you to change the direction of the fan from downdraft mode to updraft mode according to Summer or winter so you can get a cool temperature room during the summer and in winter get circulate trapped warm air near the ceiling.
Read – Cute baby room ceiling fans
This fan is specially designed and I highly recommend buying this fan for your kid's bedroom room or playroom.
If you looking Best Nursery Ceiling Fans under $150 then this company provides you best quality high-end ceiling fans, airflow, and energy efficiency.
Pros
Whisper Wind motor.
Reversible motor features.
Looks good.
Easy to install.
Led /light has AMAZING quality.
Cons
The blade holders are made of plastic.
5. Craftmade K10367 Bloom Nursery Ceiling Fan with CFL Light
It is one of the most recommended Nursery Ceiling Fans. Craftmade  52-Inch Bloom Nursery Ceiling Fan comes with a whimsical flower design with plastic-made green blades. This fan design looks like an origami structure with a shaded papers design
Ceiling Fan blades come in soft pink and green color that aims to Look quite fun and nature closer look in your child's bedroom. The ceiling Fan with a 13.5-degree blade pitch to ensure sufficient coverage for a big room and it also has a heavy-duty reversible motor that is equipped with three different speed settings.
This fan can properly ventilate the room and provide cool air even in the warmest and most humid Summer. It has an integrated light kit with two 60-watt candelabra bulbs and it's also equipped with reversible airflow blades, which makes it useful for cooling and heating purposes.
Pros
Flower-shaped design (especially for little girls )
Convinient remote control features.
Fan blades are wide enough to provide sufficient air circulation in the Big room.
Cons 
Plastic made blades.
It is quite expensive.
6. LITFAD Modern LED Ceiling Light Nautical Style Reversible Dome Shade Metal Hanging Ceiling Fan
LITFAD Modern LED Ceiling Fan comes with amazing quality it looks very fun and is pretty fan build quality is very durable and comes with Acrylic and Metal material.
It has 4 Blades with a 6-speed control height is 21.5 inches this Ceiling fan also comes with a LED light You can change the color from cool white to warm white Through Remote control.
LITFAD ceiling fan is a very good option for a kids' room because It comes with four blades and is available in two colors you can easily control the fan via remote their Led light quality is much better than other similar fan lights. This ceiling fan light has AMAZING quality it saves energy and it's environmentally friendly and you can easily install this fan.
Pros
It comes with a remote control support
ceiling fan/light is AMAZING quality.
Looks Very fun and pretty
It was easy to install.
Easily change led color via remote
Cons
You will need to use google Translate because the directions and the remote could be in Chinese.
7. BAYCHEER 36″ W Drum Hero Shield Pattern Ceiling Fan
BAYCHEER 36″ W Drum Hero Ceiling Fan is based on a "Captain America Shield" theme. it looks very attractive and comes with a child theme design and it will look very beautiful in your child's room.
The BAYCHEER Drum Hero Ceiling Fan has a simple style it's come with durable Acrylic material and it has 3 blades 36 inches in length. The ceiling fan also comes with a LED light that can Shine and it's very helpful for your child when he/she is doing homework and other activities.
Read also – Best kids and teen room ceiling fans
BAYCHEER  Drum Hero Ceiling Fan comes with a remote control system You can easily control the ceiling fan from a remote this makes it easy to operate. The fan is specially designed for kids' rooms and nurseries. And this fan does not make any kind of sound that disturbs your child's sleep and wakes him up.
Pros
Easy controls system by using a remote
Especially attractive for kid
the fan comes with a drum-style light kit.
Three-speed motor
Top build quality materials
You can choose 2 color Led options.
Cons
The fan is quite more expensive than other models on the market.
Conclusions about nursery ceiling fans

Here we listed some best Nursery Ceiling Fans. According to your budget or other important factors you can choose a safe choice for infants and toddlers.
While comparing with AC'S and other room cooling appliances ceiling fans are the best option because their air isn't blowing directly on your child. That's why most parents opt for them.