7 Best Nursery Ceiling Fans For Kids Rooms – #3 Is Beautiful
If you are searching for the best Nursery Ceiling Fans, we research for many hours and analyze more than 100 top-rated brands' products then, we find the best fan for baby rooms based on the top factors.
We found the top 7 Best Nursery Ceiling Fans In 2022 based on sufficient power to keep air circulating throughout the room, speed adjustability options so, you can customize how much air is suitable for the baby,  remote control features, and fan designs.
While searching for these ceiling fans, we are looking for features like kid's friendly styles, less noise, powerful motors, ease of installation, customer satisfaction with a product, product cost and value, fan design, and durability.
Apart from cooling, the Below listed fans give your room a fantastic look they come with several designs you have to choose the best design according to your choice.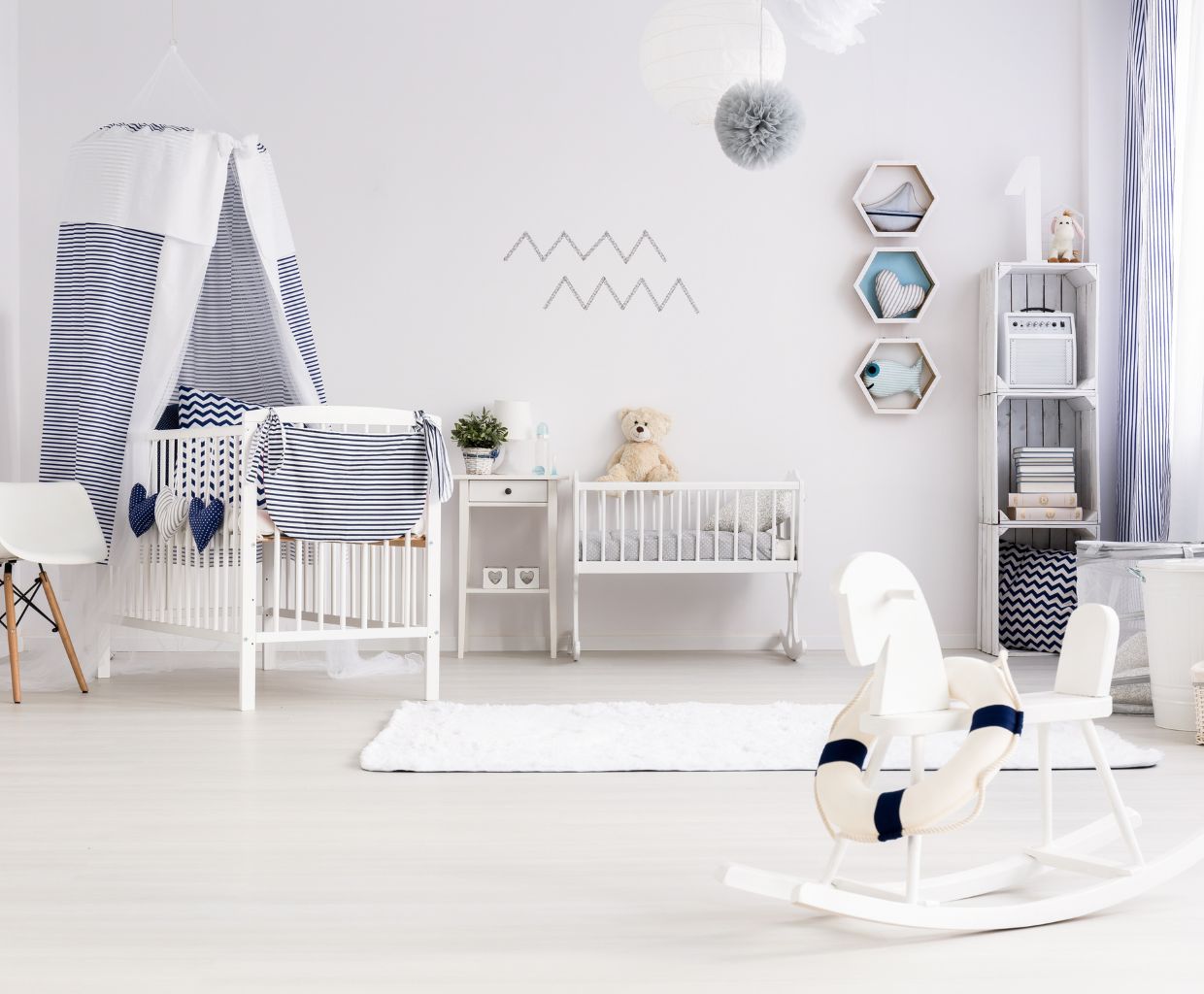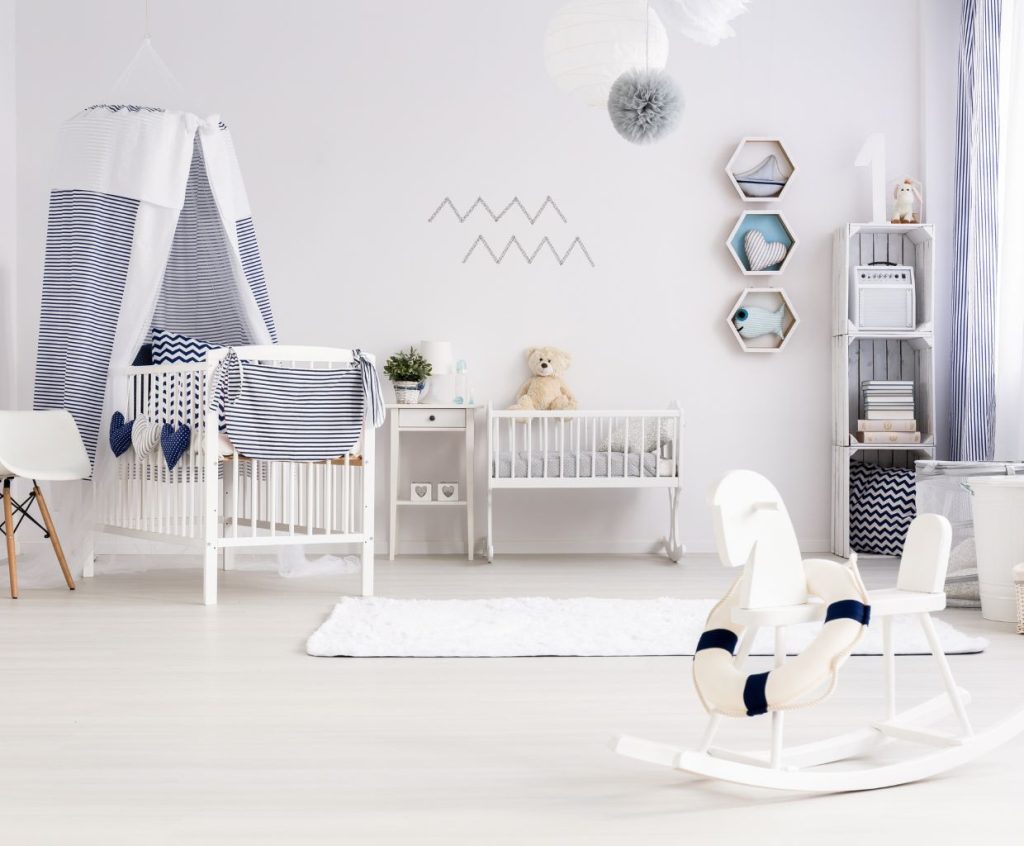 1. Westinghouse Lighting 7236600 Quince Indoor Ceiling Fan with Light
Westinghouse Quince Indoor Ceiling Fan comes with modern technology, that delivers a perfect cooling solution for small spaces. Their high-quality motor ensures energy-saving performance.
The ceiling fan has a sleek, compact style and an 18-degree blade pitch. The fan comes with Quince LED light is effective for a small fan.
The ceiling fan integrated LED has opal frosted glass and coordinating beech blades that deliver long-lasting, efficient energy.
This ceiling fan is the best option for those who want a simple design and high-performance Ceiling fan with light on a Budget this option is best for you because it has 24 inches LED blade, 16 watts of integrated LED, and a powerful motor.
No products found.
Pros
ceiling fan perfect for cooling small rooms like 100 square feet (10 by 10 feet).
Best for kids or small bedroom
Ceiling fan High-quality motor offers powerful air and quiet performance.
The fan has an integrated LED that enhances overall efficiency with light.
The best part is a fan has a Lifetime warranty on the motor.
Cons
The fan did not come with a remote control feature.
2. Westinghouse Lighting 7223600 Roundabout Indoor Ceiling Fan with Light, 30 Inch, Brushed Nickel
Westinghouse Lighting Roundabout Indoor Ceiling Fan comes with multi-color reversible blades and white at the center. It is the best ceiling fan for small rooms.
Fan theme Perfectly designs for a kid's bedroom or small room and office. One of the best features of this ceiling fan is it comes with a high-quality motor that delivers robust air circulation around the room.
Also, Read – Best alternatives to ceiling fans
The fan blades move very smoothly. The ceiling fan is designed with dimmable integrated LED technology for energy-efficient illumination this fan comes with a 16-watt dimmable LED light kit with frosted opal glass.
Pros
Roundabout LED ceiling fan
Sleek, brushed nickel finish
Reversible multi-color white blade
High-quality motor
Lifetime warranty on the motor.
Best for rooms up to 100 square feet
Cons
Ceiling fan installation instruction is not explicit enough, which causes difficulty in setting up the ceiling fan.
3. Fandian 36" Modern Smart Ceiling Fans with Light Bluetooth Speaker Music Player  
Fandian Smart Ceiling Fans come with a Bluetooth speaker, and you can easily connect WIth speakers they produce excellent sound quality You can quickly soothe tunes by smartphone APP.
It comes with 3 standard Light colors, or you can easily change colors remotely. The fan has Light and durable body material, ABS or metal. And Lampshade materials are Acrylic or PVC.
Fandian Smart Ceiling Fans come with remote control features you can efficiently Perform these functions like Turn on/off the fan and light, change the fan speed to Low- Mid- High, Change led color to Cool- Neutral- Warm, and also has Timer function: 1/2/4/8  or automatic off.
Smart Ceiling Fan blades are positioned on top of and behind the light dome for a different Subject of safety; you can Open fan blades when you need and sleek look.
Sale
Pros
Best look for your child's room
Support 3D surround sound music
Access with your smartphone
Tuck-away 15" blades
Customer Support available
Cons
The installation guide does not include the Bluetooth portion.
4. Hunter Fan Company 52298 Discovery Ceiling Fan, 48, Brushed Nickel
Hunter Fan Company Ceiling Fan comes with a  space design it looks beautiful. When you turn off all the lights and Switch on the fan with integrated led, it looks so beautiful your kids feel like it's really in space.
The ceiling fan comes with five reversible Black/Moon and Stars blades LED light features an Earth globe design on the glass bowl a brushed nickel finish adds a traditional touch of style.
Hunter's WhisperWind motor technology delivers powerful air movement with whisper-quiet performance.
This fan has Reversible motor Technology features that allow you to change the fan's direction from downdraft mode to updraft mode according to Summer or winter so you can get a cool temperature room during the summer and in winter get circulate trapped warm air near the ceiling.
Read – Cute baby room ceiling fans
This fan is specially designed, and I highly recommend buying this fan for your kid's bedroom or playroom.
If you are looking for Best Nursery Ceiling Fans under $150, this company provides you with the best quality high-end ceiling fans, airflow, and energy efficiency.
Pros
Whisper Wind motor.
Reversible motor features.
Looks good.
Easy to install.
The led/light has AMAZING quality.
Cons
The blade holders are made of plastic.
5. Craftmade K10367 Bloom Nursery Ceiling Fan with CFL Light
It is one of the most recommended Nursery Ceiling Fans. Craftmade  52-Inch Bloom Nursery Ceiling Fan has a whimsical flower design with plastic-made green blades. This fan design looks like an origami structure with a shaded papers design
Ceiling Fan blades come in soft pink and green color that aims to look fun and nature closer in your child's bedroom. The ceiling fan has a 13.5-degree blade pitch to ensure sufficient coverage for a big room, and it also has a heavy-duty reversible motor equipped with three different speed settings.
This fan can adequately ventilate the room and provide cool air even in the warmest and most humid Summer. It has an integrated light kit with two 60-watt candelabra bulbs, and it's also equipped with reversible airflow blades, which makes it useful for cooling and heating purposes.
Sale
Craftmade Kids Ceiling Fan Boys WB348TS Tiger Shark Warplane With Light, 48-Inch 3 Blade Hugger Ceiling Fan
LIGHTING: This 48" ceiling fan is built with a custom made cased white glass integrated light kit that includes one B10 60 watt candelabra frosted bulb that exudes 615 lumens.
MATERIAL: Engineered with a silicon steel body this kids ceiling fan was built with it's unique airplane design including three plywood propeller blades followed by the custom integrated matte white glass light kit.
CONTROL: This flush mount warplane ceiling fan is controlled by a pull chain that provides three speed variations and includes an additional pull chain for on and off lighting.
DIMENSIONS: This hugger ceiling fan hangs 17.0" from the ceiling to the bottom of the fan and 10.5" from the ceiling to the blades. The blade sweep diameter measures 48" with a blade pitch of 15 degrees. The base diameter measures 8.5".
Pros
Flower-shaped design (especially for little girls )
Convenient remote control features.
Fan blades are wide enough to provide sufficient air circulation in the Big room.
Cons 
Plastic-made blades.
It is pretty expensive.
6. LITFAD Modern LED Ceiling Light Nautical Style Reversible Dome Shade Metal Hanging Ceiling Fan
LITFAD Modern LED Ceiling Fan is of fantastic quality it looks enjoyable and is a pretty fan build quality, it is very durable, and comes with Acrylic and Metal material.
It has 4 Blades with a 6-speed control height is 21.5 inches this Ceiling fan also comes with a LED light You can change the color from cool white to warm white Through the Remote control.
A LITFAD ceiling fan is a perfect option for a kids' room because It comes with four blades and is available in two colors you can easily control the fan via remote their Led light quality is much better than other similar fan lights. This ceiling fan light has AMAZING quality, it saves energy, it's environmentally friendly, and you can easily install this fan.
LITFAD Modern LED Ceiling Light Nordic Cool Light Nautical Style Anchor Hanging Ceiling Fan with Invisible Blade Flushmount Pendant Light in White Finish for Living Room Kid's Bedroom Children's Room
✦Warranty:2 years. Modern Art Deco Ceiling Fan with Light is perfect for Dining room, Restaurants, Children's Room, Living rooms, Bedrooms, Kids Bedroom, boys room and other places for decoration required.
✦Fixture Width: 35.5" (90 cm), Shade Width:16" (40 cm), Shade Height:12" (30 cm). Chain/cord Length:4" (10 cm). Number Of Blades:4 Blades. Material:Acrylic+Metal.
✦Energy saving and environmental protection. Extreme long lifespan, Average service life 8000 (h). Bulb types available include: LED, Bulb Included. 3 speed control, safe and reliable(with remote control).
✦This LED Ceiling Light possesses much better quality than other similar lights. Eye protection. Quick & Easy installation. Well-package and Users'manual and Additional accessories, ensuring your installation.This creative Wall Lamp has not only a lighting effect, but also a good decorative effect. Can be presented as a wedding gift, children's birthday gift, other holiday gifts to friends or children.
Pros
It has remote control support.
The ceiling fan/light is AMAZING.
Looks Very fun and pretty
It was easy to install.
Quickly change the led color via remote
Cons
You will need to use google Translate because the directions and the remote could be in Chinese.
7. BAYCHEER 36″ W Drum Hero Shield Pattern Ceiling Fan
BAYCHEER 36″ W Drum Hero Ceiling Fan is based on a "Captain America Shield" theme. it looks beautiful and comes with a child-theme design, which will look wonderful in your child's room.
The BAYCHEER Drum Hero Ceiling Fan has a simple style it's come with durable Acrylic material and three blades 36 inches in length. The ceiling fan also comes with a LED light that can Shine, and it's beneficial for your child when he/she is doing homework and other activities.
Read also – Best kids and teen room ceiling fans
BAYCHEER  Drum Hero Ceiling Fan comes with a remote control system. You can easily control the ceiling fan from a remote, which makes it easy to operate. The fan is specially designed for kids' rooms and nurseries. And this fan does not make any sound that disturbs your child's sleep and wakes him up.
BAYCHEER 36" W Drum Hero Shield Pattern Ceiling Fan Lighting Metallic Nordic Kids LED Semi Flush Mount Lamp with 3 Blades Remote Control Adjustable Tri-Color Dimming for Bedroom,Pink
Scope of application:office,bars,cafes,restaurants,kitchen islands,living rooms,bedrooms,entrances,entrance halls,study rooms,corridors,aisles,hotels,villas,clubs,kids room,babyroom,exhibition halls,etc.
Perfect design:Modern children's ceiling fan with light: The ceiling fan of this creative children's room, is fashionable and beautiful, full of childishness. Give your child's room vitality and vitality.Fixture Height:18" (45 cm),Fixture Width:36" (92 cm).
Bulb use:Bulb Base:SMD,Bulb Included Or Not:Bulb Included,Bulb Type:LED.Wattage Per Bulb:25-60W.
Convenient Installation: For safety reasons,please install under the guidance of an electrician.If there have any problem,you can contact us for any time.
Pros
Easy controls system by using a remote.
Especially attractive for kid.
the fan comes with a drum-style light kit.
Three-speed motor.
Top build quality materials.
You can choose two color Led options.
Cons
The fan is relatively more expensive than other models on the market.
Conclusions about nursery ceiling fans

Here we listed some best Nursery Ceiling Fans. You can choose a safe choice for infants and toddlers according to your budget or other important factors.
While comparing with AC'S and other room cooling appliances, ceiling fans are the best option because their air isn't blowing directly on your child. That's why most parents opt for them.