Top 5 Smart Wifi Ceiling Fans In 2022 – Get Over Traditional Fans
Looking for the best fans for your Office, Meeting Room, Bedrooms, Dining Rooms, Guest Rooms, or Kids' Rooms then you are at the best place to choose the latest technology Smart WiFi Ceiling fans.
Traditional fans are going out of trend and now we are going to automate our houses, so it's great to have Smart Wifi Ceiling fans over doing automation with old traditional fans with extra gadgets.
Before we see the list of best wifi ceiling fans, let us first know the advantages of these smart ceiling fans.
Some Advantages of Wifi Ceiling Fans
Normal fans can work through wiring and to control them we have to push some switches mounted on walls but Wifi Ceiling Fans make your life easier as you can control everything about that ceiling fan from one place only. You will get a number of features to control from your smartphone or iOS or any other assistant.
The great advantage of Wi-fi Enabled ceiling fans is you can control your fan from anywhere in the world. That means there is no need to come at home to switch on or off your ceiling fans. You can control your fan speed, light settings, and motor rotation direction through your smart devices.
Smart Wifi-enabled ceiling fans can provide you with the best option to control the lighting of your room. That means you can set up ON-OFF time or schedule the light ON and Light OFF time from Your smart Devices.
Read also – Best Nursery Ceiling Fans For Kids Room
You can set the preferable temperature as we set in our Air Conditioners for your smart ceiling fans. That means your fan speed and room temperature will work together for a better environment in your room. These all features help to save lots of energy also.
Overall it's the best decision to choose Smart Wifi Ceiling fans over traditional fans.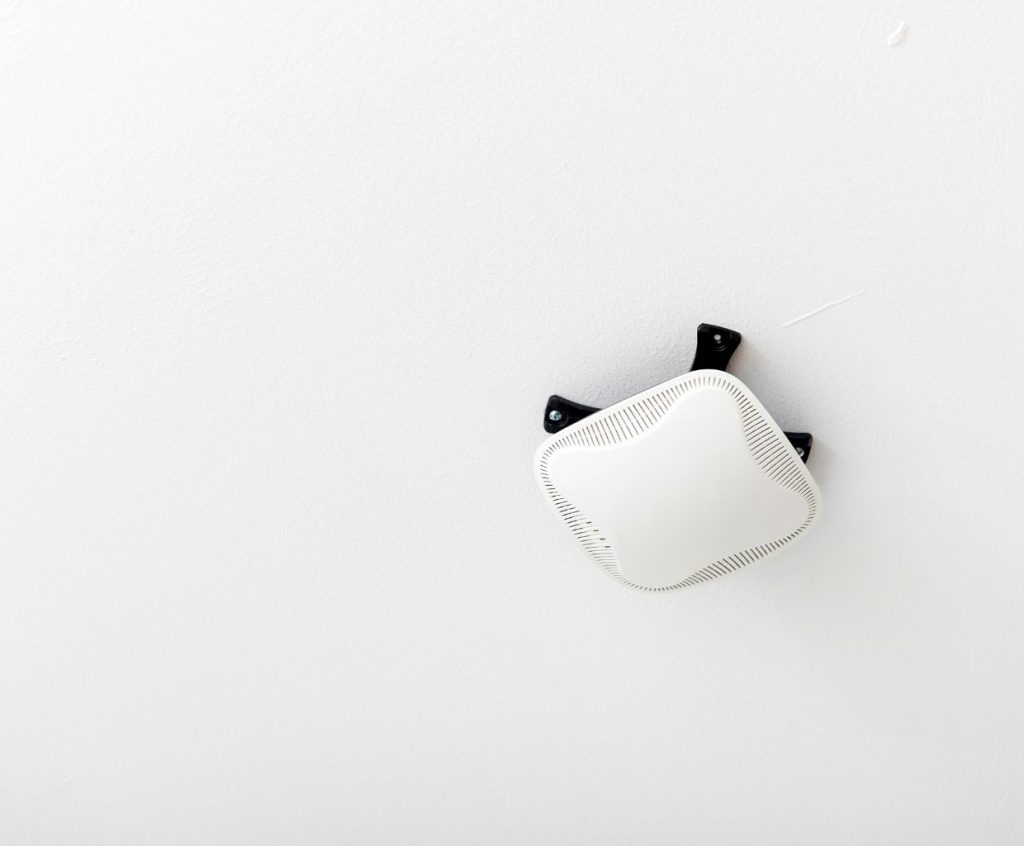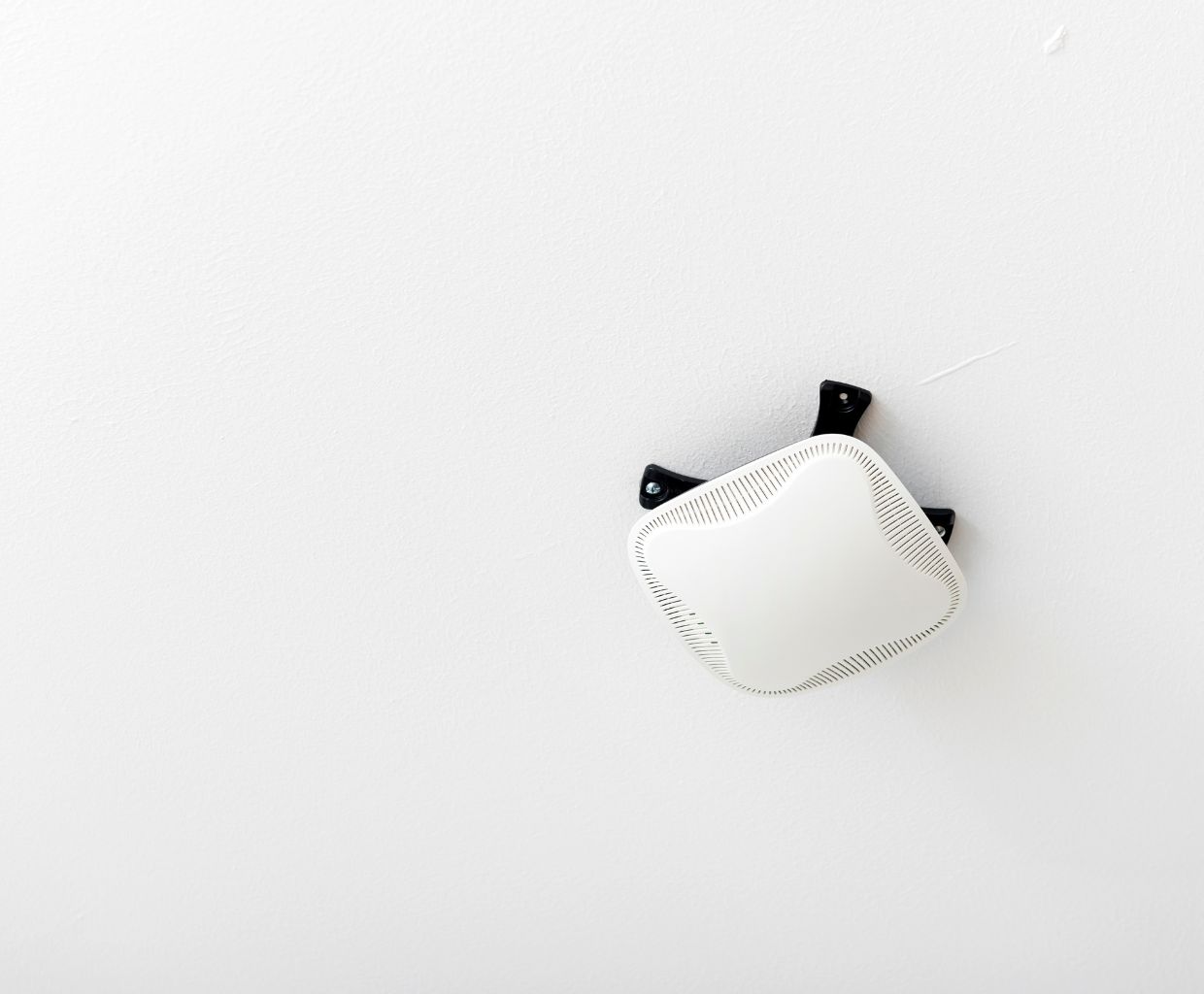 5 of The Best Wi-fi Ceiling Fans In 2022
Here I've listed some popular smart wifi ceiling fans along with their features and advantages. So, let's discuss them one by one…
1. One Product Smart WiFi LED Ceiling Fan
It's a modern technology-based smart wifi ceiling fan from One Product. You will get a remote control unit with this fan. It's a 3 Blades Ceiling fan (52″ in size) with economical airflow with less energy consumption. There are LED lights present in the middle housing of the fan with 3 adjustable different color modes Warm 3000k, Natural 4500k, and Cold White 6000k. You will not require any extra lighting for a medium-sized room if you install this smart ceiling fan.
They provide a smart life app to control your fan settings through your mobile from anywhere. WiFi signal can be lost from some distance but still, you can control it through the Remote Control panel. There is also a voice control feature available if you connect this ceiling fan with your smart home assistants like Alexa or Google.
Overall it's best to install in any room as it is premium in look, best in performance, easy to install, and affordable in pricing.
2. Hunter Apache Indoor Wi-Fi Ceiling Fan with LED Light and Remote Control
Hunter provided the Indoor Wifi Ceiling fan with LED light covered through clear glass. This fan has twisted blades (54″ in size) designed to make airflow much more efficient. We get a multi-speed reversible motor to control the direction of airflow from updraft to downdraft according to season. The fan comes with a 5″ downrod so you can use it in any room as it has a trendy and premium look. In most cases, you will get a 1 or 2 years motor warranty but Hunter provides a lifetime motor warranty and it's amazing!
In Smart mode, it can connect to home automation systems. You can operate this one through Google, Alexa, or Apple HomeKit. There is a premium build-remote also given with this unit. You can control the brightness of light and speed of the fan anywhere.
3. Trifecte Outdoor Ceiling Fan with Lights and Remote Control, Compatible with Wifi
Trifecte smart wifi enabled ceiling fan is best and suitable for any sized room as it comes with 2 downrods. It can be installed on a sloped ceiling also so it has a pro point over others. Its installation process is easier and you can install it within 30 minutes.
Trifecte fans have two different direction control modes winter and summer with 3 different normal, natural, and sleep modes for light intensity. You can also schedule the modes through your devices.
This fan can be controlled in 4 different ways. Normally we can control it through a wall mount but with that, they have provided a remote controller also. There is one app named "Carro Home" through which you can control fan modes from your smartphone. You can also connect Trifecte ceiling fans with voice assistants like Google Home, Alexa, or Siri.
4. Hunter Romulus Indoor Wi-Fi Ceiling Fan with LED Light and Remote Control
It's another Smart Ceiling from Hunter in our listing due to its 5 blades and royal design. Nobel Bronze material is used in 54" blades of ceiling fans. There is an LED light covered with white glass in the middle housing with different modes.
With all wifi-enabled smart features like connectivity with home automation through Google Home, Alexa, or Siri-like assistants we will get an audible beep premium remote to control fan modes.
We can turn Updraft to downdraft mode according to our needs in different seasons. We can also control the light intensity and like the previous variant, this variant also has a lifetime motor warranty. It's a costly one but it's better in look and design in the smart ceiling fans segment.
5. Hunter Symphony Indoor Wi-Fi Ceiling Fan
Hunter has one more product on our list due to their best service and best features. It's also a 54" blade-sized fan with an LED panel in the middle covered with white glass. Its white-colored fan gives a premium look to your rooms. You can change the rotation direction of the motor according to the outdoor environment.
Hunter Symphony Indoor Wifi ceiling fan comes with 3 different speed modes and an LED light control feature accessible from any automation device. This ceiling fan can work through a fan control application on your devices. Alexa, Google Home, or Siri home automation can be connected with this fan to schedule or manage the smart wifi-enabled ceiling fan modes.
Conclusion about Wi-Fi Ceiling Fans
Wifi ceiling fans are in trending nowadays. It helps you to connect your mobile phone with the fan and control all the activities. So, if you want to make your room's interior smart then you should install wifi ceiling fans.
Wifi ceiling fans are also trending nowadays. It helps you to make your room's interior cool and comfortable. You can also install it in your living room, bedroom or bathroom.